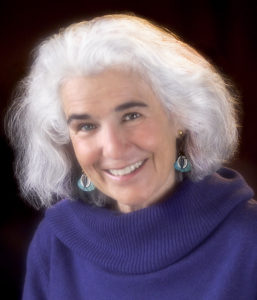 Dianne Lancaster founded the Anger Management Institute in 1998 after 16 years of anger management consulting, writing and teaching. An author and visionary for social change, Dianne began her career as a business analyst in 1972. In 1983 she became president of a stress management firm and was a pioneer in working with businesses to recognize and reduce anger in the workplace. Former publisher of The Times Ahead, an economics newsletter for the spiritual community, and economics columnist for Planet Earth Astrology Magazine and several business and women's publications, Dianne's writings on this site reflect the spectrum of her rich and diverse background. 
Her 1996 book, Reclaiming the Authentic Self, and her 2002 book, Anger and the Indigo Child, are available on Amazon.com. When Anger Is In Control: A Handbook for Change from 2000 is available on the internet. Identifying and Reducing Anger In the Workplace is out of print. Dianne's new book, Reclaiming the Destiny and Purpose of the Authentic Self, is available as a PDF from the author.
In addition to writing monthly columns in business magazines and appearing on talk shows nationwide, for the past 20 years Dianne has taught, written and lectured extensively on topics of individual and corporate well-being. Her "Managing the Angry Child" and "Understanding and Managing Anger" workshops at foster care and adoption professional conferences have been standing room only. The following are among the variety of anger and anger-related topics Dianne teaches:
In schools: Prevention/Intervention Strategies: Warning Signs and What To Do
Prisons: Changing the Angry Man, the Angry Woman
Faith Institutions: Transforming Anger into Love™ and Anger As A Spiritual Teacher
Businesses: Identifying and Reducing Anger in the Workplace
Relationships: What the Message About Anger Teaches About Love
Conferences: Anger, Rage and the Possibilities for Change
Sports: When Anger Is In Control, You're Not
Veterans and Families: Re-Deploying Love and Trust, Emotional Healing and Wholeness
In 1988, Dianne published a series of newspaper articles titled "Children from Angry Homes," and in 1990 and 1991 she hosted a radio call-in talk show on managing anger. In her 2000 book, When Anger is in Control: A Handbook for Change, Dianne wrote about the consequences of denying or suppressing anger, which not only compromises one's emotional integrity, but also enables anger to build into rage. In 1999, as former CEO of a video game software company, she wrote "Videos and Violence: The Impact and Implications of Violent Video Games and the Virtual-Dominant Syndrome They Create," a white paper submitted as a participant in Colorado governor's Summit on Youth Violence following the Columbine shootings.
Additional topics Dianne taught at workshops offered for the Columbine community:
The hidden symptoms of anger - the warning signs of rage
The risks and responsibilities of anger
Anger and rage: how they differ and how to address each
Old anger vs. new and the challenges of each
How to recognize and redirect displaced/projected anger
Navigating the power and control issues related to anger
Anger toward self: what works, what doesn't
What to do when anger --- yours or others' --- is misused
Untangling anger from guilt, fear, depression, and sadness
Anger As a Spiritual Crisis
The QW2 Factor: Knowing the Quality and Quantity of Words that Work
Avoiding the anger/danger axis